Content Writing Course in Nigeria -
Learn and Earn More with our Content & Copy Writing Training
Earn more and get top skills with our content writing course. With our content marketing course, you will get the skills needed to make money online as a freelance content writer, content writing employee, or business owner offering content writing services.
Key areas of our Content Writing Training
Enrol for our Content Writing course
Our content writing course in Nigeria contains all you need to become an expert content and copywriter. We teach you content writing to enable you write content that converts sales and leads with success.
Content Writing Course Details
Learn Content Writing in These Areas
Special Offer - Sign Up at the Best Price​
Enrol now at an affordable price the content writing course. With only NGN 11,5000, get the complete content writing course. Learn content writing with proven step-by-step guides, videos, downloadable, and more today.
Why Take Our Content Writing Course in Nigeria?
Almost every business today needs a content writer. They understand that content is necessary to sell, whether it is the product description on their website, blog post to increase engagement and traffic, or social media content.
Content is king. As such, content writers are in steady demand.
Go on platforms like Upwork, and you will see a massive demand for content writers despite many content writers already on the platform. Furthermore, quality writers aren't as many as the jobs available, so you have many opportunities.
Our Content Writing course is created by content writers with over 10 years of digital marketing and content writing experience. Our coaches teach content writing and have offered the service on Upwork, been hired as full-time remote content writers in companies in the USA, UK, and Israel, and even have handled content writing agencies of their own, all from Nigeria.
With our Content writing course in Nigeria, you will learn how to help brands make sales and increase product value from content marketing.  The Content writing course is arranged in modules with different lessons with pre-recorded videos, texts, PDFs, and more.
Whether you are in Lagos, Abuja, Enugu or anywhere else in Nigeria, this course is created to help you succeed globally.
How much can be made from Content Writing?
There's no one answer to this question. Freelancers on sites like Upwork can make from $1000 to even $10,000 or more every month. Those not working through such marketplaces can get retainer contracts or full-time contracts worth even more. You can also work for Nigerian companies and earn NGN100,000 or more, depending on available work.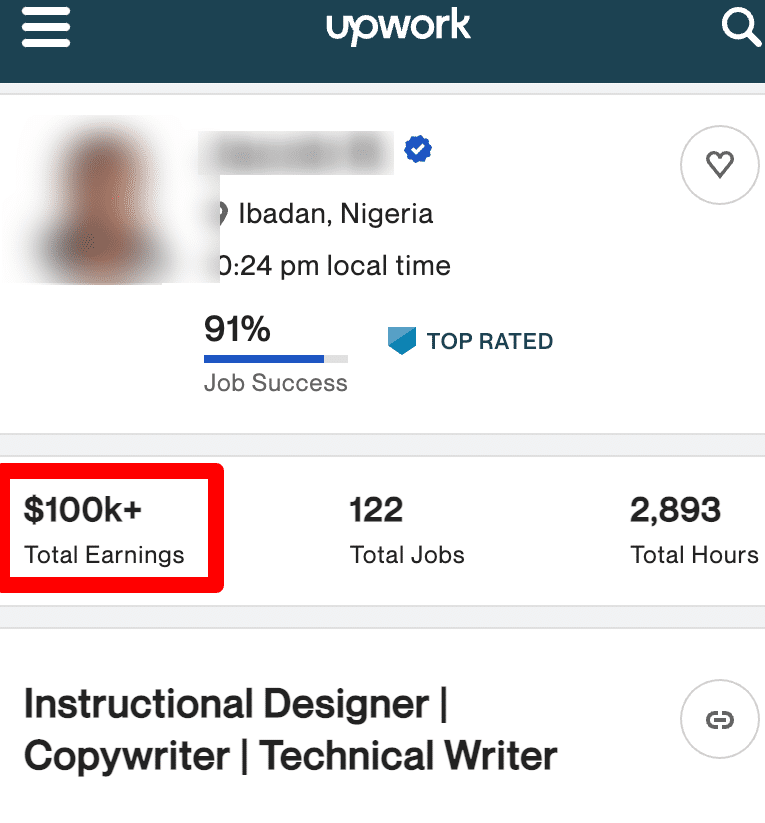 How does our Content Writing Training course in Nigeria work?
Become an expert writer with a course that is easy to follow. You will get instant access to the online content writing course immediately after enrolling. You can access it from your lesson dashboard by clicking on "login" on our website. The details for login will also be sent to your email.
In your dashboard, click on "enrolled courses" on the dashboard menu. Then click on the content writing course to access it.
We have a question and answer (Q&A) section, live chat, WhatsApp access, call access, and email so you can contact the instructor for help or clarification at any time.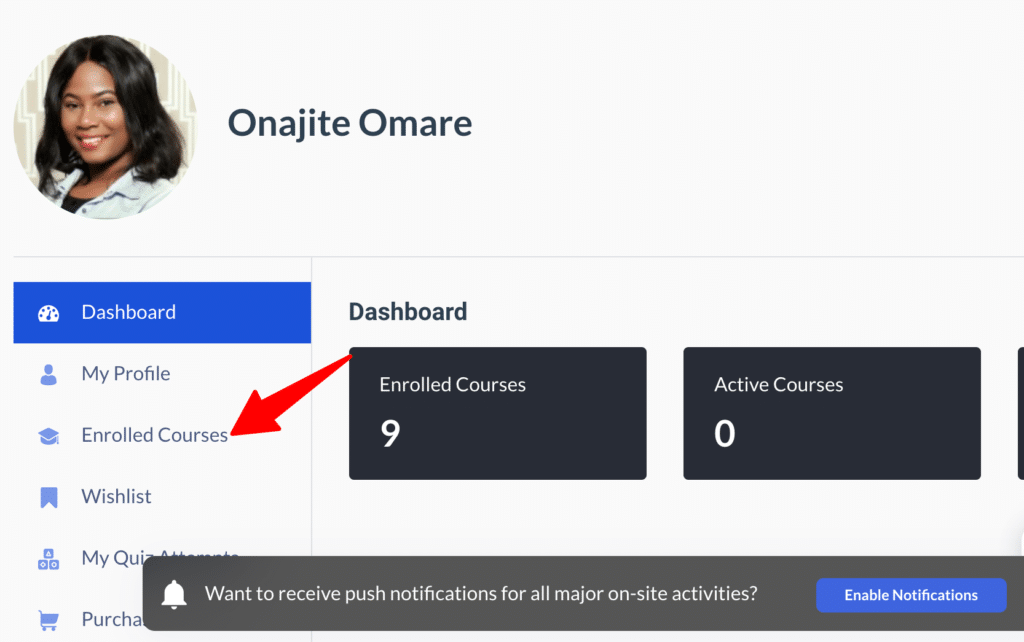 Who should take our Content Writing Course in Nigeria?
You should take our content writing course if you want to become a content writer, whether a freelance writer or a full-time employee. Also, take our content writing course if you wish to use content to boost your business. We do well with: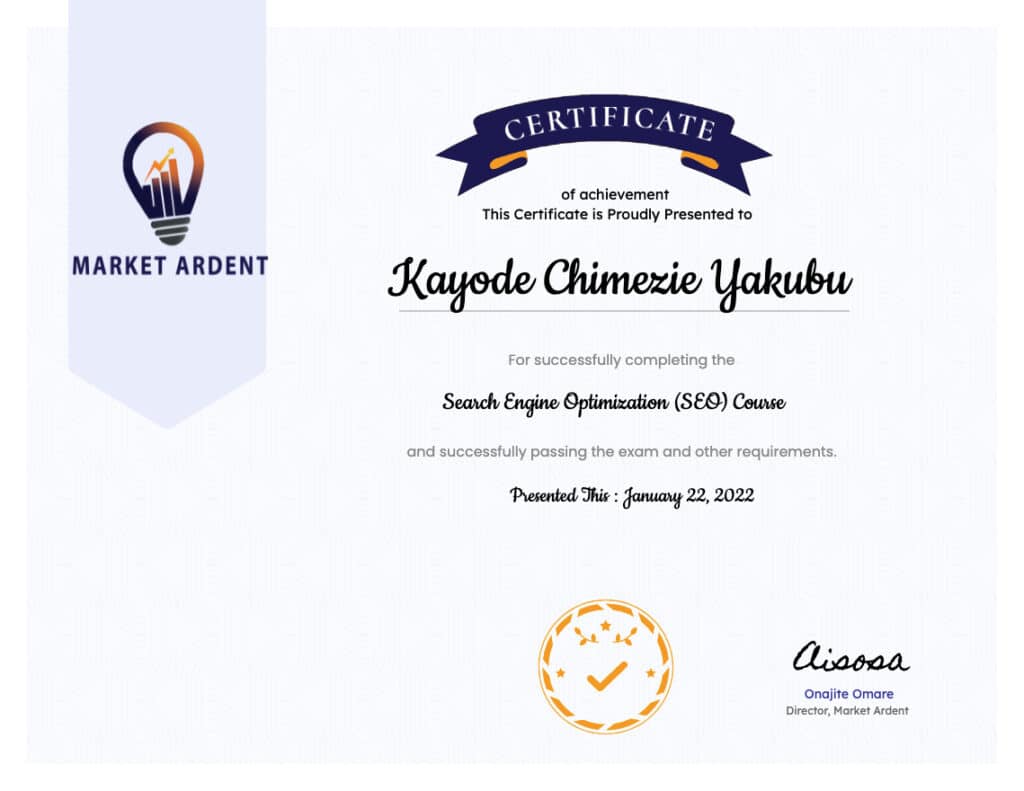 Content Writing Course With certification
Get certified with our content writing course. All students will get a content writing course with certification if they complete all requirements.
The requirements include completing all lessons and taking the necessary tests. As long as you listen attentively, read the guides and do what is in the lessons, you will qualify for a content writing certification. You will be given a recognised certificate to prove your knowledge to potential clients or employers when you get that.
Trusted By More Than 300 Students
I just finished the content writing course and honestly, it was great. I learnt so much.
It's was great experience learning how to create Google ads with you guys. I planned taking a course on SEO soon. Thanks for your assistance on the Google ads course.
Great courses, nice and professional support. I have taken the SEO, social media marketing, and Google Ads course. Love all three. Best explanation I have gotten from all the other courses I have tried.
I noticed an improvement on my website before the end of the SEO course. The course is easy to follow and they broke down technical issues into simple terminology. I enjoyed the course.
Our Other Digital Marketing Courses
Our digital marketing academy provides a number of digital marketing training courses in Nigeria, which we teach online. You can go from being a novice to becoming a specialist in digital marketing when you sign up for any one or all of our training courses.
Frequently asked questions